I am ready to move out.
I have ₹2190 in my pocket.
Out of which ₹270 I found from the treasure that I had left 10 years back.
I usually have plans but today I dont have plan neither have money.
I dont know what to do.
Where to live.
I had booked a movie ticket bdw for Brahmastra.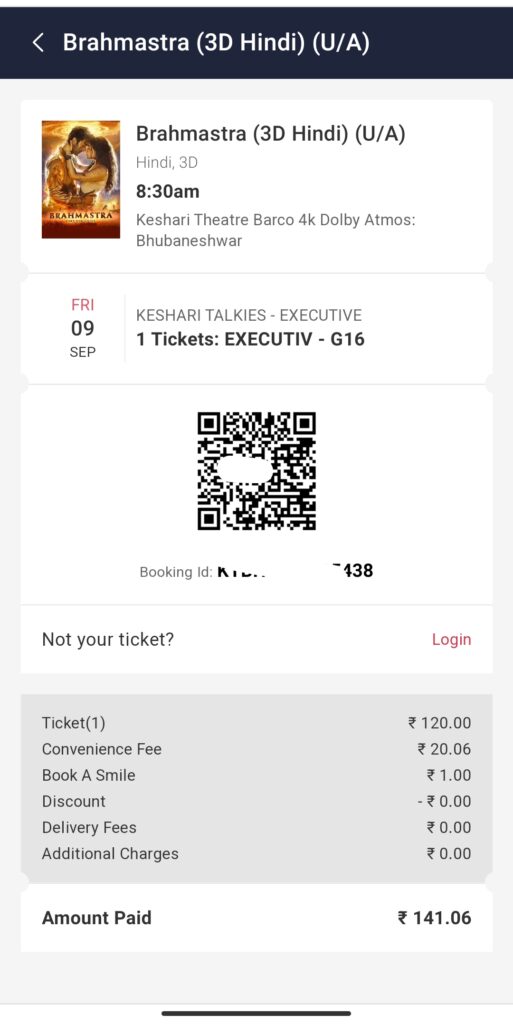 How childish that is? lol.
6 months younger me would never make such decision. Very much calculated. But this time everything is on the Universe.
If it got me here on earth then it has given me the entire earth to sleep.
I have faith in it. It will figure out a roof too.
I will take the decision that will come to my mind first.
cool.
I have a bus at 9:30 in the night from champua to BBSR.
After reaching there I am going to get off at Jaydev Vihar and…
Get freshed and then…
I will move to Keshri Talkies to watch the movie. ( walking because I can't afford auto/bus)
Then God knows for now…
See you….